Bilateral cooperation Active Citizen Fund

We are happy we found a project partner for cooperation
Mangfolk is a Norwegian non-governmental organisation that has very similar activities as our NGO kRaj. Mangfolk is developing projects in rural area that is also very similar to our case. The Norwegian beekeeping and the protection of the pollinators are exemplary for the world, the quality of the Norwegian products is well-known and the networking of organisations in Norway works great as well. The Norwegian partner organisation will also bridge us with other Norwegian organisations. The partnership will be focused at internal development of both organisations, exchange of experience and knowledge. We are planning to have regular online meetings and two visits on site – we will visit the Norwegian partner in their place in Norway and members of Mangfolk will come to visit our premises. We are looking very much for the cooperation.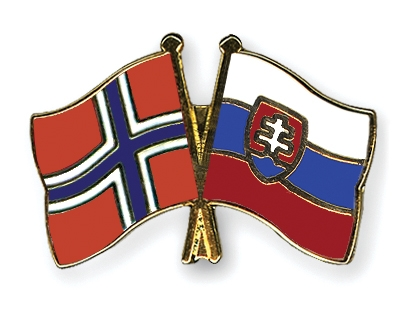 The cooperation has started
For few months already our partnership is set up. We have regular online meetings where we discuss the differences between Norwegian and Slovak conditions for bees, the differences in beekeeping tradition, legislation and also the differences in modern issues, challenges and approaches. We share our experience also in the topic of bee wax processing, as we have a workshop Voštinári, that is processing bee wax – we talked about how we do it, and Mangfolk shared their experiences with wax candle creation, design, sales and marketing. We also share our experience in the field of education – both organisations has a main goal to educate general public, schoolers but other beekeepers about bees and beekeeping too. We found an interesting topic of developing apitourism in both countries and it is definitely a topic we want to talk about more and deeper.
Mangfolk in Slovakia
We are happy to host the member of our partner organisation Tomas Boroviak from Mangfolk. Tomas has arrived for 5 days and we have prepared a varied program for him. First of all, we showed him around our apiary and showed him how we keep bees in Slovakia – what beehives we use, what are the advantages and disadvantages, how we treat bees against varroa destructor and other viruses, bacteria and illnesses, what are the natural sources for the bees and what are the differences in the seasonal timing. The other days we have visited varied operations of honeybee products. First we visited our another project of NGO kRaj– the bee wax processing manufactory – Voštinári. It is a workshop where employees of our NGO process bee wax into candles, or they process the wax that is brought in by beekeepers to turn it into bee foundations – tools for beekeepers. We might say he was surprised how the small manufactory is involving different marginalised groups into the social enterprise. The next day we visited a beekeeper in the eastern part of Slovakia that is beekeeping in eco regime. He showed us around his apiary and talked to us about the differences of eco beekeeping, what are the legal obstacles and demands and what are the benefits. We helped him with feeding the bees and we learned practical new experiences. The other day we had visited the western part of Slovakia, where we arranged a meeting with another beekeeper that has a manufactory for honey processing. He kindly showed us around his manufactory and showed us how the honey is processed, bottled and labelled. During Tomas´s stay we also visited Včelárska paseka – the first open air museum focused on beekeeping in Slovakia. We had seen many historical beekeeping tools, traditional methods of beekeeping and very nice wood carved figural and ornamental beehives. The personal visit of our project partner was very useful from the professional point of view as we had many long and very enrichening discussions ad it was more intense as during online meetings. We also enjoyed his stay as a person, we found a good common ground to talk even about other things despite beekeeping. We were planning to visit Mangfolk in Norway, but due to changes in our budget we will not participate in visiting our project partner in Norway. Anyway, it was a real pleasure for us to host Tomas at our place and we hope our cooperation will work even after the end of the project.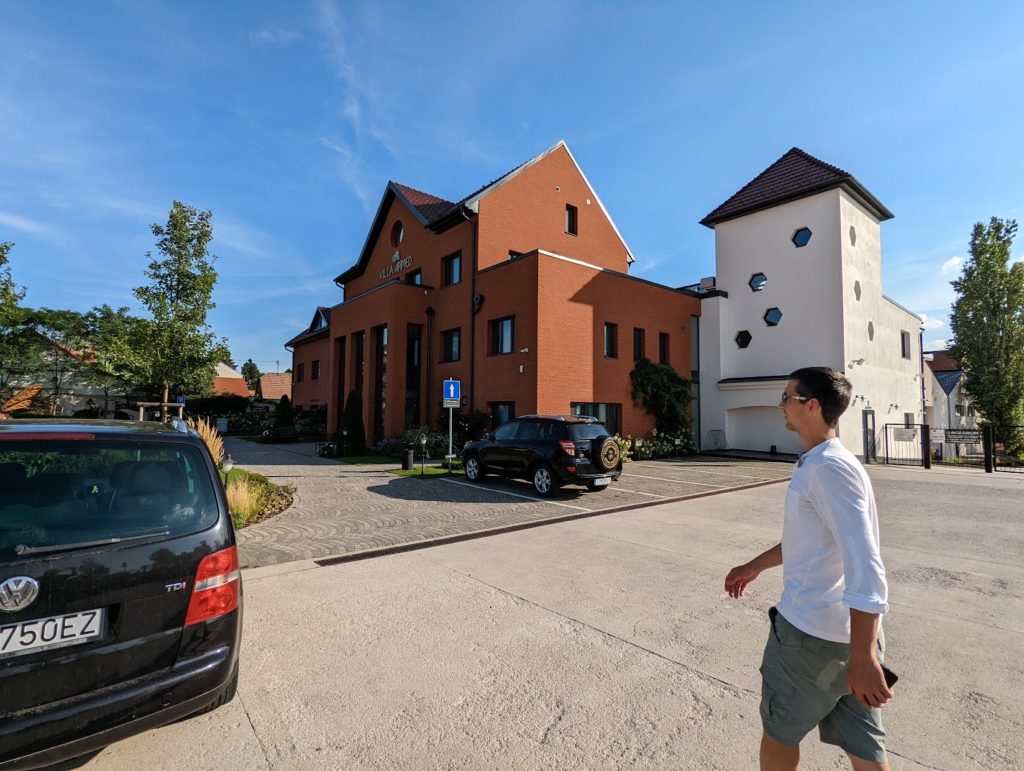 Next steps
The project is slowly coming to its end but we work on planning next levels of cooperation even after the project. Tomas has a dream to bring to Slovakia Norwegian beekeepers and members of other Norwegian organisations and we would be happy to meet them, host them and share our knowledge and experience. Hope there will be some opportunities in 2023 that our common dream will come true.